One of my favourite things about Sri Lankan food is the Buffalo Curd.  Made from buffalo milk and set into handmade clay pots, this curd is a delicious, really creamy and rich with a lovely sour flavour.  I use it in a lot of my cooking as its high in fat, minerals and is fermented so great for gut health.  It also tastes great.
A lot of people ask if it is safe to eat and it is.  A few reasons why: the milk is filtered, boiled and then fermented using curd from the previous day's batch.  This process causes the lactose in the buffalo milk to be converted into lactic acid and this prevents growth of nasties like listeria as well as releasing the acidic flavour.  It is also ok when you see the curd sitting out as it needs to sit for at least 12 hours to help produce the ph/acidity of the curd for flavour and keeping the bad bugs away.
The terracotta pots are great as they keep the curd fresh and they often come with just a paper lid which means.  NO PLASTIC is a massive bonus for us plus we repurpose the pots in our garden.
Sri Lankan's traditionally eat curd with treacle, but I like to use it for savoury and sweet cooking as a yoghurt substitute.  I use buffalo curd in place of yogurt, sour cream and mayonnaise for a lighter, cheaper and I think healthy option.  In this blog I will be using curd a lot as well as 'labneh'.
Labneh is a Middle Eastern cheese made by draining the liquid (whey) from yoghurt and adding a little salt.  It produces a soft cheese like cream cheese with the lovely sourness of curd/yoghurt and can be easily flavoured.  It can be marinated and also rolled into balls and put into jars with aromatics to flavour.
I love to spread it on a garlic clove rubbed piece of toast, top with sliced tomato, chilli flakes, sea salt and a drizzle of extra virgin olive oil.  My husband swapped labneh for ricotta in his hotcake recipe and they are a hit with the kids.
T&T TIPS : Once completely submerged in oil, with no bits poking out, the labneh should keep for up to 2 months.  Once eaten, I use the oil in cooking for drizzling over toast, salad dressings, frying an egg, marinating fish or meat.
Buffalo Labneh start this recipe one day prior or two – three days prior for labneh balls
Ingredients
1 tub of curd
1 teaspoon of salt
Marinated Labneh start this recipe the day before you want to eat
Neutral flavoured oil, rice bran oil is my preferred, available in Sri Lanka, I recommend sunflower oil
Aromatics
Fresh herbs: rosemary, thyme, curry leaves, parsley are the best selection
Garlic cloves
Chilli flakes, green chilli
Spices: peppercorn, coriander, cumin, cinnamon, star anise
Marinated Labneh balls start this recipe two days before you want to eat them
Aromatics Freshly chopped soft herbs: dill, chives, parsley, basil, coriander, sumac, sesame seeds, crushed nuts
Dried spices: sumac, chilli flakes, spice mixes like dukkah or za'atar
Method
Hanging the curd
Mix the curd with 1 teaspoon of salt. If using the curd for a sweet dish, I omit the salt.  When scooping out the curd from the pot, take care on the edges as you don't want little flecks of terracotta in your labneh.
Find a colander and bowl that will fit easily together in your refrigerator.  You can choose to line the colander with muslin or a thin clean cloth. I don't do this as I find my colander is pretty fine and holds all the curds in.  Alternatively you can wrap the curd in a cloth like muslin or a clean tea towel and tie this to a spoon having it hang over a bowl that fits in the fridge.  For both options, make sure that there is room for the curd to drip into the bowl and not sit in the whey as it will not drain properly.
Put the curd filled colander and bowl in the fridge overnight, 24 and up to 48 hours.  Just depending on the consistency, you want. If I am using the curd instead of mayonnaise or crème fraiche, I hang it for 30-120 minutes.
You can use the left over liquid-whey, in cooking, especially for baked items in place of where milk is noted.  It adds a sour note which can work well with some dishes.
Marinating the Labneh 
If you are not using the labneh straight away and want to marinate it, sterilise some jars. I do this by putting freshly cleaned jars and their lids in the oven at 180 degrees (356F) for 15 minutes.
Spoon labneh into the jars and top with your selected aromatics: herbs a smashed clove of garlic or two, some spices.  In my images, I did two flavours:
curry leaf, garlic and green chilli
garlic, rosemary and peppercorn
Top the jar up with a combination of half olive oil and half a neutral oil of your choice.  Ensure that no curd or aromatics are popping out of the oil or they will grow mould.
The labneh will keep for up to 2 months if kept completely submerged.
Marinating the Labneh Balls
Once your curd has hung overnight, roll it into balls. Cover a plate with paper towel to absorb moisture and put the labneh balls on the plate and into the fridge overnight to further dry out.
The next day, sterilise your jars as listed above, put the balls into the jars with your aromatics and top up with the combined oils.
The labneh will keep for up to 2 months if kept completely submerged.
When having a party, you can drain the balls from the oil and roll in freshly chopped herbs, crushed nuts, spice mixes and more.  Just note that you cannot put them back in the oil once rolled.  Keep them in the fridge until serving.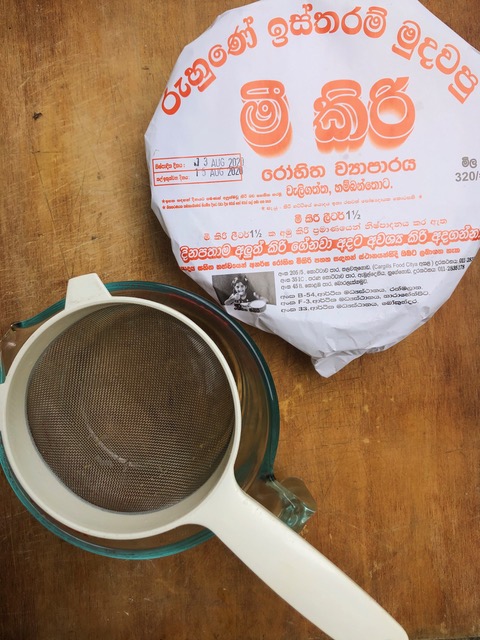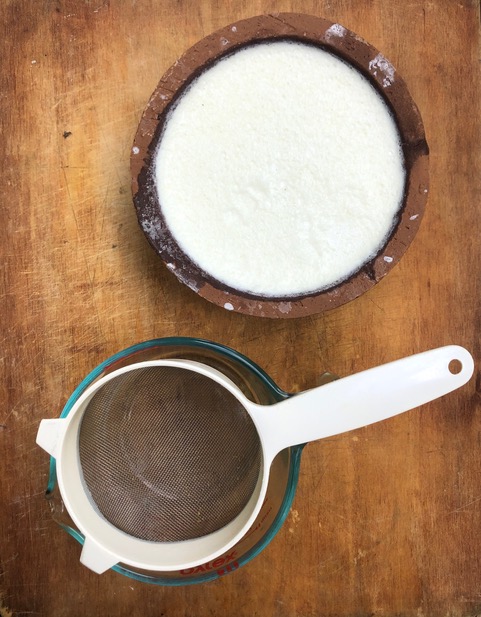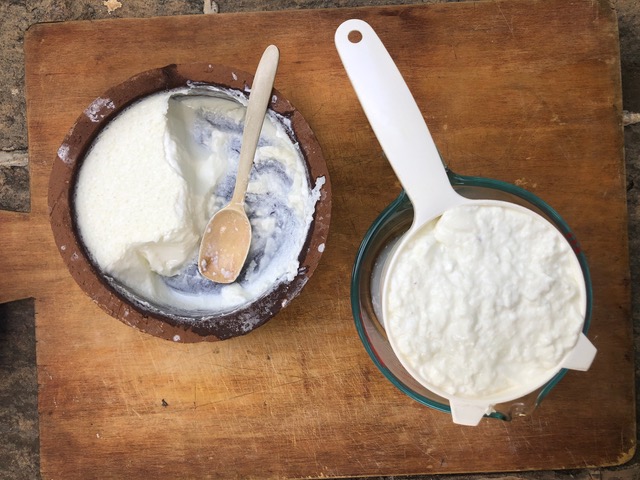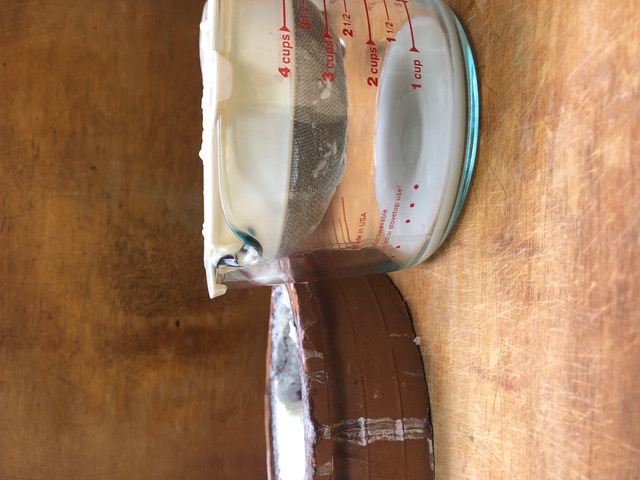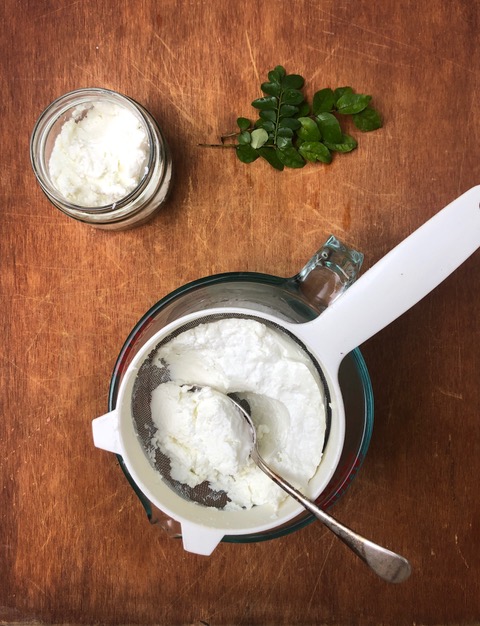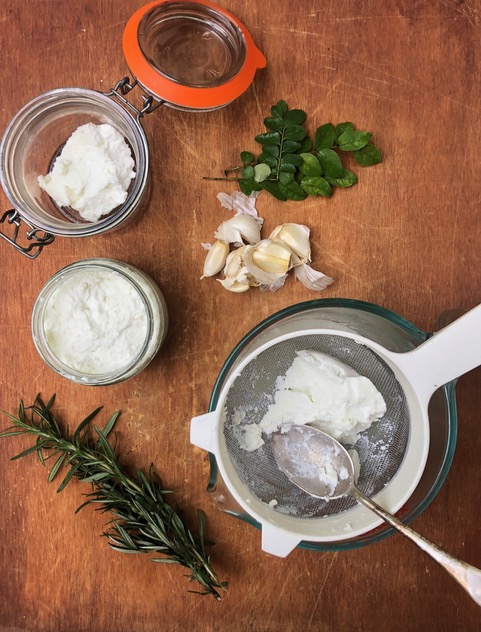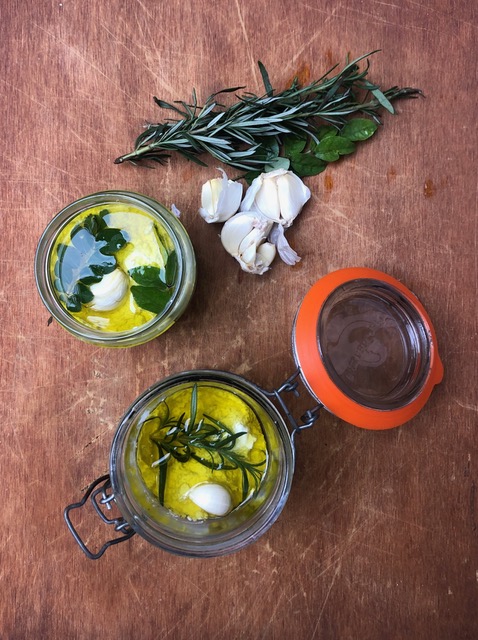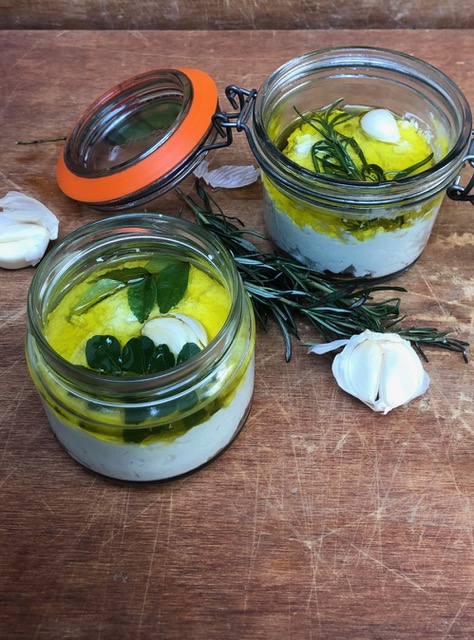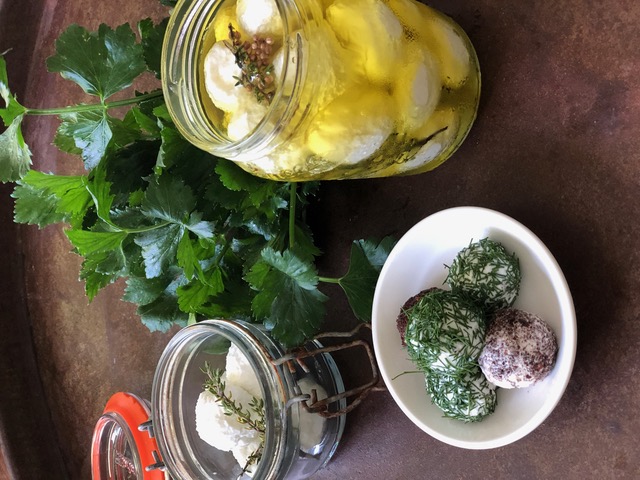 [ts-btn title="Download Recipe" shape="square" align="center" add_icon="true" i_type="fontawesome" i_icon_fontawesome="fa fa-download" link="url:http://www.agri.ruh.ac.lk/tare/pdf/V_13.4/(2)%20%20AG.09.66%20%20B15.pdf|||"]
Photography: Ed Thomson
Stylist: Ed Thomson
Props: by stylist