Youth Perspectives from Seasonal Migrant and Host Fishing Villages in Sri Lanka
Header image: Migratory beach seine fishers, Trincomalee district by Nireka Weeratunge
Curated by Mathavan Maheswaran and Nadine Vanniasinkam.
.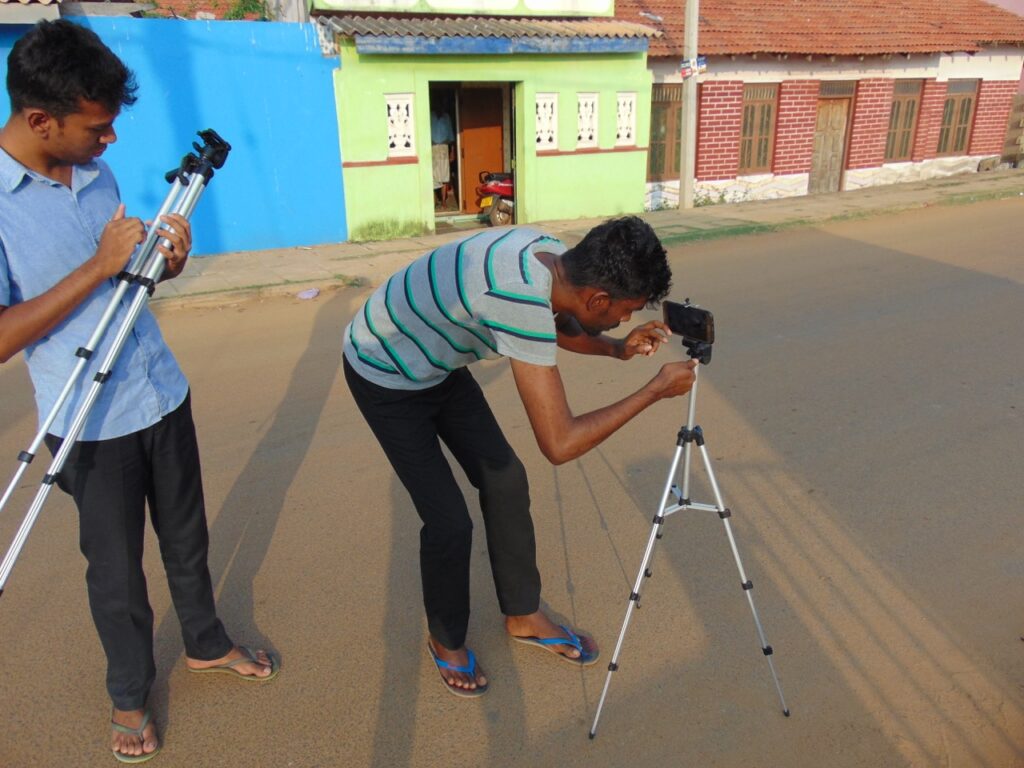 .
Internal seasonal coast to coast migration for fishing during the south-west monsoon (April –September) is an annual occurrence and a way of life for migrant and host fishing communities primarily on the West and East coasts of Sri Lanka. Every year, small-scale fisher families from the West coast transport their boats and belongings to the north and east coasts and set up temporary cadjan wadi's (palm thatched shelters) in traditional camping sites. In the past, entire families would migrate for the season. However, with increasing awareness on the importance of education, more children and wives are being left behind at home.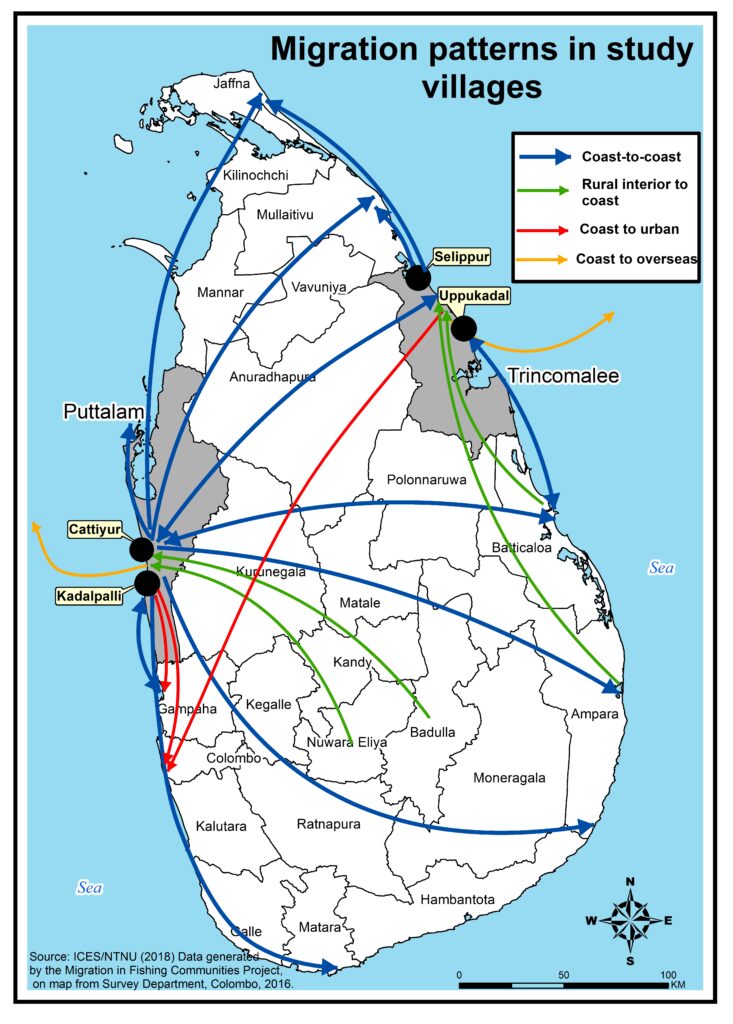 Migration is motivated by several factors including, notions of generational migration patterns, richer fish resources on the east coast, superior fishing skills, local knowledge of the seas and the desire to maximize earnings. However, in the last decade, conflict between host and migrant communities along the lines of a right to one's local resources versus a right to a tradition of migration and the principle that the sea is for all has emerged and is made complex by several other factors.
Youth from these fishing communities also migrate overseas in smaller numbers to the Middle East, Italy, UK and Australia, with expectations of finding non-fishing related work and other opportunities.
This series of participatory amateur short videos was produced by youth from four villages* – Cattiyur and Kadalpalli, both migrant villages in the Puttalam district on the west coast and Selippur and Uppukadal, host villages in the Trincomalee district on the east coast of Sri Lanka. The short videos engage with both sides of the story of conflict between host and migrant fisher communities and reflects the independent and unmediated concerns, aspirations and perspectives of youth in fishing villages in relation to their livelihoods and migration.
The youth were guided in filming techniques and their footage edited by a bilingual, award-winning filmmaker – Mathavan Maheswaran
.
.
*The names of all study sites are pseudonyms, following ethnographic convention. Cattiyur is the pseudonym given by Tanaka (1997) who did an ethnographic study on religious practice and patronage of the ritual cycles of the three main Hindu temples of this village in the 1980s, and we have retained this pseudonym so as to enable longitudinal comparison. The other three pseudonyms are of our construction.
This work is part of the project Migration and collectives/networks as pathways out of poverty: Gendered vulnerabilities and capabilities of fishing communities in Asia, funded by the Research Council of Norway, headed by Professor Ragnhild Lund, Norwegian University of Science and Technology and in partnership with researchers at Asian Institute of technology, International Centre for Ethnic Studies (Sri Lanka), University of East Anglia (UK), Cambodian Institute for Research and Development, and Fisheries Management Resource Centre (India).