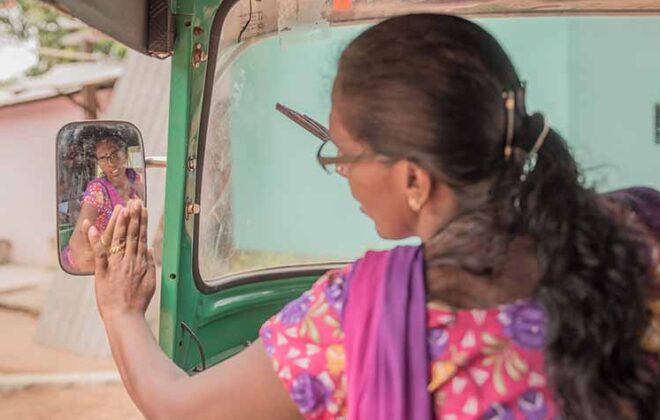 By artist Natalie Soysa.
Natalie went on to create Mother North Rising, a visual investigation that manifested in a series of photo-essays and documentary film that give voice to the women of the north. She interviewed 10 mothers from Kilinochchi, Mannar, Mullaitivu, Jaffna and Vavuniya, examining their personal stories, juxtaposing them with the wider geopolitical context in which the narratives occur.
Natalie Soysa was one of 2 artistes commissioned to create work around GrOW, a project that identified Post-War Growth and Economic Opportunities for Women in the North of Sri Lanka in the 8 years since the country's bloody and brutal civil war ended in 2009.
THE CONTEXT
THE WOMEN
The women of the North; a portrait series of the 10 mothers we interviewed in Jaffna, Mannar, Kilinochchi, Vavniya and Mullaitivu. Some requested anonymity and have been photographed in shadow and in silhouette to avoid recognition. Photographed in their homes, surrounded by children, engaged in livelihood activities and the photographs of loved ones long gone, this series attempts to provide a glimpse into the realities of life for these women.